← Return to List
About Me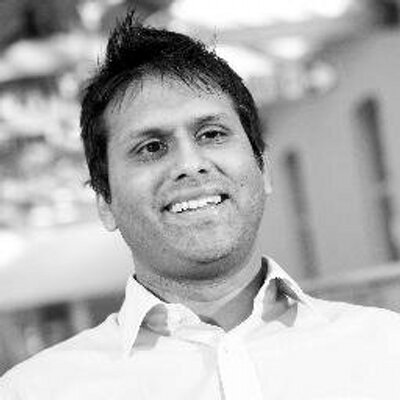 HELLO

Ruby on Rails developer & based in London, United Kingdom. Earned a Bachelor of Science degree in business informatics. Also certified as a Microsoft engineer and a Xerox engineer in South Africa. Have a wide range of experience to draw from, having been everything from an account executive to a developer . Love traveling, even studying in India and spending time working in South Africa.
Previously a Ruby on Rails developer & working for Goodgym. GoodGym helps you get fit by doing good.
Also worked for Sincuru – A startup trying to end food waste ($18bn tonnes of food gets wasted!) so we created the "Ebay for food waste" Which was part of the Bethnal Green Ventures Tech accelerator https://bethnalgreenventures.com/start-ups#Alumni
Stack
Ruby on Rails ,
GIT,Heroku, Amazon S3
HTML/HAML/CSS/BOOTSTRAP SASS
Refactoring
Chrome Web Tools
Ajax
Markdown
Actioncable/ Redis / Websockets
TDD – Rspec/Cucumber/FactoryGirl/Fixtures/Mintest
Postgres / SQL
Kanban
Basic Machine Learning & IoT using arduino uno
Puma / Webrick
ActionMailer
API – Mailchimp, Google, Linkedin , Instagram, New Relic, Mandrill , Dropbox.
Payments – Stripe API
CodeClimate / Rubocop / Travis / Airbrake / Debugger / PRY
Pair Programming
Weekly Sprints / Daily standups / Trello  / Pivotal Tracker
Enjoy:  Podcasting , Tech For Good Projects , Writing , Blogging, Coffee & Trying to keep fit!
Contact Me
You can email me at hello [at] neilpatel [dot] co
Current Side projects (MVP, WIP) – Please Try , would love feedback!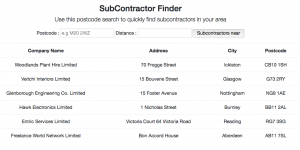 Products built
Build a Ruby on Rails w/Instagram Web API  I'm teaching a new class on Ruby on Rails.
For an example of what you are building check out www.FindInsta.com .  A photo search app that allows anyone to search for images using data using Instagram API. No need to be a technical wiz! Use discount code neil5 for $5 off!
Getting your podcast off the ground (skillshare class)

Have you thought about starting your own podcast but don't know where to start?  In this 80-minute class, I will walk you through the process of creating & promoting your own podcast. Podcasting is a great way to build an intimate, trusting relationship with your audience.

Podcasting is perfect for people with big ideas.
Writing

contributor to foundr magazine, a digital magazine for entrepreneurs
codecrawl an online resource for people wanting to learn to code
coderfactory academy  – CoderFactory Academy is a technology education provider catering to aspiring tech startup entrepreneurs and app developers
Podcast
Indian startup show – A weekly podcast show about Indian startups , entrepreneurs and more !. (the Journey So far .. 63 episodes & 200,000 Total listens from Aug2015 – Aug2017)
Coaching
Coaching at Codebar.io (london) – codebar is a non-profit initiative that facilitates the growth of a diverse tech community by running regular programming workshops.