← Return to List
About Me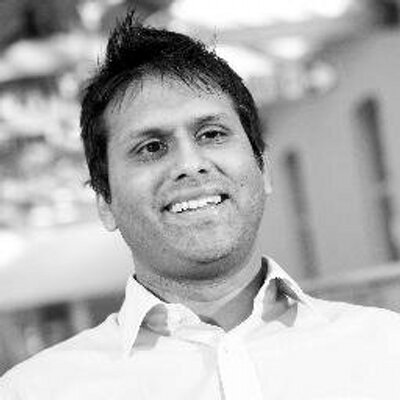 HELLO

Technical & creative problem solver based in the United Kingdom. Earned a Bachelor of Science degree in business informatics. Also certified as a Microsoft engineer and a Xerox engineer in South Africa. Have a wide range of experience to draw from, having been everything from an account executive to a developer. Love travelling, even studying in India and spending time working in South Africa.
Currently Voice App Developer – design, development ,& testing, voice-based applications.
Also worked for Sincuru – A startup trying to end food waste ($18bn tonnes of food gets wasted!) so we created the "eBay for food waste" Which was part of the Bethnal Green Ventures Tech accelerator https://bethnalgreenventures.com/start-ups#Alumni
Previously a Ruby on Rails developer & working for Goodgym. GoodGym helps you get fit by doing good.
Enjoy collaborating with developers, designers and users in order to make the best possible product. Been to many hackathons and created the world's first ever Indian wedding iPhone App
Understand the product development process: user stories, personas, emotional design, simplicity, usability and heuristic testing.
Passionate about building the next big thing, using Human-Centered Design.  Deep understanding and empathy for users. Launched multiple successful products and features  on multiple platforms (iOS, Android, desktop, and web)
Stack
Alexa Skills Kit (ASK), AWS, Cloudwatch, Lambda, SSML, Node.js, IAM.
Designing for voice – user stories, writing scripts, flow development, Amazon Storywriter
Ruby on Rails,
GIT, Heroku, Amazon S3
HTML/HAML/CSS/BOOTSTRAP SASS
Refactoring
Chrome Web Tools
Ajax
Markdown
Actionable/ Redis / Websockets
TDD – Rspec/Cucumber/FactoryGirl/Fixtures/Mintest
Postgres / SQL
Kanban
Basic Machine Learning & IoT using Arduino UNO
Puma / Webrick
ActionMailer
API – Mailchimp, Google, Linkedin , Instagram, New Relic, Mandrill , Dropbox.
Payments – Stripe API
CodeClimate / Rubocop / Travis / Airbrake / Debugger / PRY
Pair Programming
Weekly Sprints / Daily standups / Trello  / Pivotal Tracker
Enjoy: Podcasting, Tech For Good Projects, Writing, Blogging, Coffee & Trying to keep fit!
Contact Me
You can email me at hello [at] neilpatel [dot] co
Current Side projects (MVP, WIP) – Please Try, would love feedback!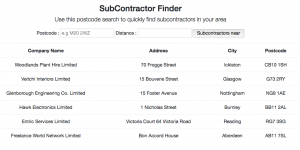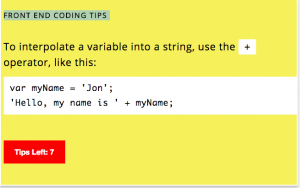 Get Javascript tips when you open a new tab in Chrome

a Google Chrome extension to show HTML/CSS/Javascript tips in new tabs! This is for anyone learning HTML/CSS and Javascript. Many users learning to code have their own flashcards & notes. So this will help them out with an extra

 dash of tech!
Products built
Build a Ruby on Rails w/Instagram Web API  I'm teaching a new class on Ruby on Rails.
For an example of what you are building check out www.FindInsta.com .  A photo search app that allows anyone to search for images using data using Instagram API. No need to be a technical wiz! Use discount code neil5 for $5 off
Getting your podcast off the ground (skillshare class)

Have you thought about starting your own podcast but don't know where to start?  In this 80-minute class, I will walk you through the process of creating & promoting your own podcast. Podcasting is a great way to build an intimate, trusting relationship with your audience.

Podcasting is perfect for people with big ideas.
Writing

Podcast
Indian startup show – A weekly podcast show about Indian startups, entrepreneurs and more !. (the Journey So far .. 63 episodes & 200,000 Total listens from Aug2015 – Aug2017)
Coaching
Coaching at Codebar.io (London) – codebar is a non-profit initiative that facilitates the growth of a diverse tech community by running regular programming workshops.
Awards
Xerox (South Africa) Employee of the Year