← Return to List
When Football Meets Tech
Written by Neil on August 16, 2015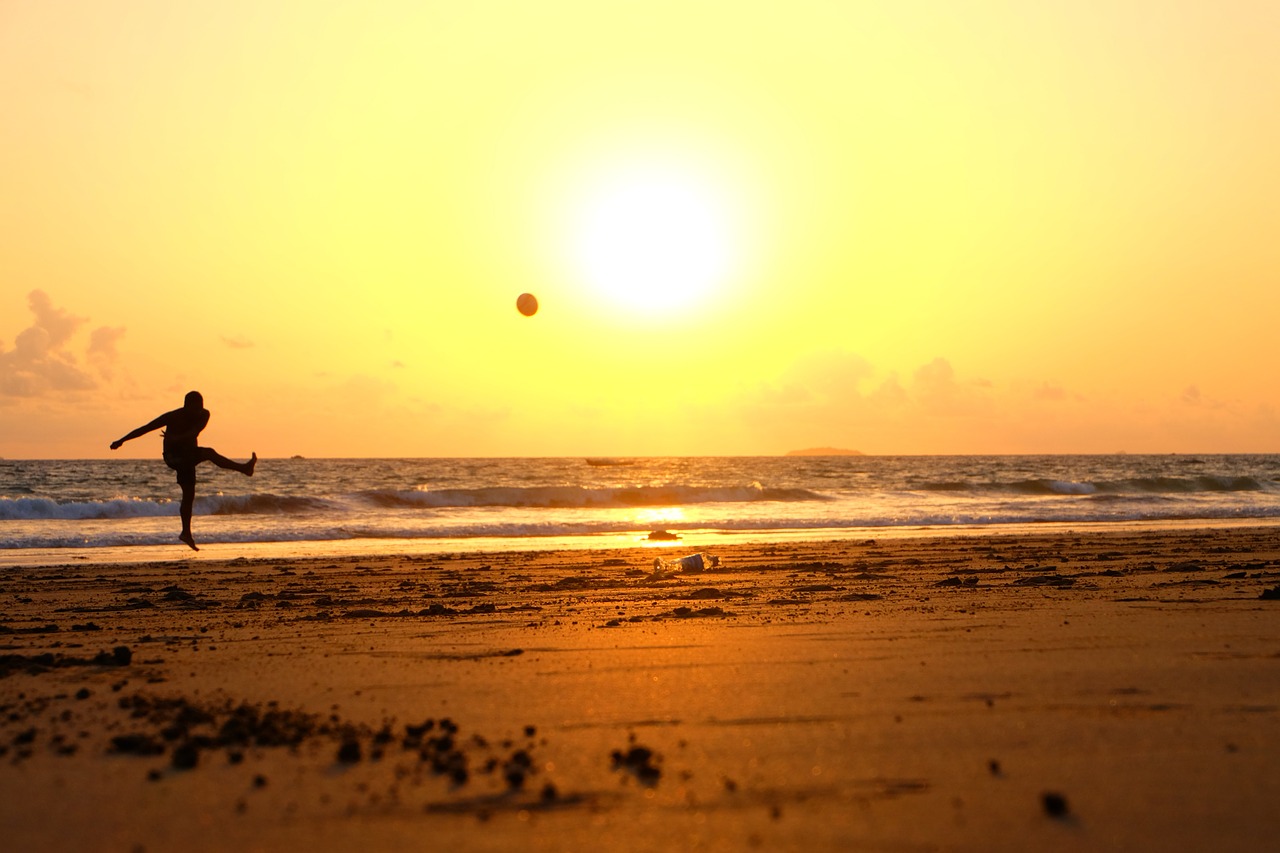 The football season started last week, so that means no more walking around bland retail shopping centers bored out of my mind! It's been 9 weeks without watching any competitive football, except when I tried watching the Copa America using a dodgy stream late at night.
However, one of the best things I did during that time was to go to a meetup called Real Tech Manc., Manchester's first ever meetup about tech & football. Manchester is known for its history, football and more recently for the thriving startup and digital scene. Besides, the meetup was held in a pub – it was a no brainer!
Football+Tech+Pub!
Early years
When I first started watching football, the only tech available came in the form of computer games. Championship manager was an obsession of mine back in the late nineties; my days and weekends would be spent on my PCs trying to lead my club to Premier League, FA Cup and Champions League glory. I even came home during lunch just to play a few games. Forget Mario Brothers – this was THE game to play!
My favourite formation was the 4-3-3, an attack formation, with the legend Tonton Zola Moukoko the Maradona of the Midlands down the middle. The game was so addictive that when I won the treble with Manchester City, I threw the CD out of the window and after that moment, I refused to play video games ever again! My reaction isn't so uncommon. In fact, this game has been cited in 35 divorce cases!
Real Tech Manc.
Now, back to the meetup. The event featured a number of talks from football related startups. But first, we listened to an introductory talk by John O'Shea (not the footballer!). John was in charge of visual arts at the national football museum. in Manchester, a must-see for football fans.
He is also a UK based artist who works with unconventional materials and social structures to create new and experimental approaches to art-making.
He created a football from living animal cells!
John and a group of scientists created the world's first 'living football' using cells from a pig's bladder, a project that took them approximately 2 years. They obtained the animal cells by  creating special scaffold materials so that the tissue would be able to take on the form of a football. They got their inspiration from the very first footballs, which were made with pig's' bladders back in the 18th century. That's probably a better option than the Jabulani ball used in the 2010 World Cup!
Home Fans is the Airbnb for football fans, and Luke Verbeek from Holland is responsible for its creation. Home Fans connects travelling football fans with a global network of local fans. For example, if your team is playing in London, you can use the Home Fans website to find a place to stay with another football fan. Alternatively, you can share your home with other fans.
The idea is to give you an authentic match day experience. Having been to 2010 World Cup in South Africa and meeting supporters from around the world, I can honestly say I would rather see my money go to a local football supporter than to a hotel chain.
Football tickets and travel costs have made watching football expensive, so this is a great way to save money and connect with football fans around the world. I can see this practice working well during some of the Champions league games later in the year.
Footy Addicts provides you with excellent opportunities to meet new people and get fit at the same time. Footy Addicts is an app that connects you with a local football team in your area. All you have to do is turn up and play. Or you could create your own game if you want. In total, they have organised 5414 games in 310 venues and there are 98 teams you have the option of joining.
Yes Get In is a startup based in Manchester.  Founded by Bhav Makwana, Yes Get In is a fantasy sports game for your smartphone. It allows you to play with your friends in real time, and you have a chance to win prizes.
Bhav got the idea because he found managing a fantasy football league far too time consuming. Therefore, he developed a Tinder style user interface, vastly improving the online experience. At the moment, they are in beta but you can sign up on this website.
Fan Vox is a digital platform that allows any football supporters to raise their voices within the football industry and influence the decision-making process. With football becoming more commercialized, mostly for the benefit of the corporate sponsors and a few wealthy benefactors, you really want to make your voice heard and ensure that others are listening.
Fan Vox provides collaboration tools for supporters to create initiatives and proposals, allowing you to have a say in the decision making processes in the football industry. Football is becoming a huge corporate monster, and Fan Vox seeks to counteract the negative consequences of that fact by becoming the official voice of the fan and establishing a more transparent football conversation.
Are You Watching Sepp!
Ceo/founder Daniel Velasquez comes from all the way from sunny Columbia and is now living in rainy Manchester! They recently raised some seed funding, so keep an eye out for their activity!
In case you missed it, here's another look at Lee Nelson throwing fake money at Sepp Blatter. Brilliant stuff.
Moneyball
Baseball has embraced its analytical side. 'Moneyball: The Art of Winning an Unfair Game'  is an international bestseller written by Michael Lewis. It focuses on the Oakland Athletics, a team that, even though it had one of the lowest payrolls in the league, ended up winning more games than other teams.
A new general manager came in and got rid of the old baseball scouts, replacing them with Harvard graduates and computers. Think Google Analytics for baseball players. Instead of relying on gut instinct and old wisdom when sizing up a player, they would go through his stats because they offered a new way of understanding that player's potential, a practice that the bigger teams did not have.
It's similar to what happens on Wall Street when they decided to buy or sell a stock. Investors try to make a killing on the markets by staying ahead of the game using analytical information. Can data driven analytics be used in football?
FC Midtjylland
Something similar is happening to FC Midtjylland, a team in the Denmark premier league. By using a mathematical modelling and traditional scouting, they have successfully found players that are undervalued in the transfer market. The club believes having KPI (key performance indicators) is a good way to predict success over the long term.
Twitter
Twitter + Football! The gift that keeps on giving! You can find everything from parody accounts like @deludedbrendan to play-by-plays of the latest goals. Twitter has become the place for football fans from all over the world to collectively have a rant, rave and an Apocalypse Now type meltdown.
There were 672 million Tweets related to the 2014 World Cup. Up until 2 years ago, Manchester United didn't even have an official twitter account. After speaking to Chris, a Man Utd supporter at the meetup, I learned they didn't even have an official YouTube channel.
Chris decided to set up an unofficial channel called Full Time Devils. He interviews fans before and after the game. Within 2 years, the channel has gathered a massive number of 200,000 subscribers. Chris is the man who films Andy Tate outside Old Trafford every week, which made him into a renowned YouTube celebrity.
Watch Andy Tate Rant on YouTube!
Football Hackathon
London hosted the first ever Football hackathon, when Football Hack Day brought leading developers from London, the UK and Europe together to create exciting and innovative software and hardware projects based on the beautiful game. I believe this is the first ever hack day focused on football.
LA Dodgers Accelerator
The LA Dodgers, the baseball team have created their own sports tech accelerator. 10 sport related tech startups have been selected for the program. Each startup gets $120,000 in funding. You can see the full list of companies on the Dodgers Accelerator site  http://www.dodgersaccelerator.com/
The 10 companies represent a broad range of industries , everything from stadium management to wearables. As you can see there is a huge potential for consumer engagement on a global scale. Its seems everyone from the fans to the sponsors are seeking cool tech products that go from he stadiums to the streets.
Show Me the Money!
Gone are the days when top teams play preseason friendlies against your local club. Today most top teams play in far east countries like China, Thailand and Singapore.
Football is the most watched sport in the following places: Hong Kong, Kuala Lumpur, Bangkok, Shanghai, Seoul, Jakarta, Beijing and Singapore. It is the second most watched sport in Mumbai. So as you can see, the football market has been growing at a phenomenal rate.
As a result, top European football clubs are now very eager to win over the the Asian football market, causing them to line up pre-season friendlies. Tech now plays major role in this area. For example, Manchester City has a number of Twitter / website / Facebook accounts in 13 different languages.
North America is also a popular destination. Just recently, it was announced that NBC has made a deal stipulating that it will pay the Premier League $1 Billion over the next 6 years for the rights to broadcast their material.
What's Next – The Rise of the Football Robots?
Final Thoughts
What lies ahead for the football fan? From playing Championship Manager to creating footballs from living animal cells, there is no doubt that we have come a long way. However, many football associations and the fake & greedy FIFA family are not doing anything for the true and dedicated supporters.
None of us know where we are going. We introduced goal line technology only last year. It seems reasonable that tech will be used in a variety of areas in football in order to ensure its success. Fortunately, I am writing this while watching Manchester City, currently winning 3-0. So there's no need to buy the sackpellegrini.com domain from Go daddy just yet!
Regards
Neil
P.S
Here is a video of George Best scoring an amazing goal in the NASL – enjoy